THE GLORY AND THE PARTIES
Experience Night Life in Goa
Ravishing feel of the night on the street of goa. Vibing on the cool breeze under the night bright sky. sound of the waves crashing the Shore. Sparking sand to walk on the beach.
Information

Tour Plan

Gallery

Additional Info

Similar Tours

Hotels
As night grabs the smallest state of the country in its hands, the glamorous nightlife of Goa crawls out with a charm. delicious food, the bright colorful lights, and loud music perfectly define the truly addictive nightlife of Goa.
What's included
Departure Location
Goa Airport, Any railway/bus station of Goa
Return Location
Goa Airport, Any railway/bus station of Goa
Price includes
3 Star Accommodation

All Taxes included

Boat Cruise

Breakfast

Casino Entry fees

Free Wi-Fi

Local Sightseeing

Local Transfer by A/c pvt Cab

Night Club

Night on the beach

Non-Alcoholic drink on arrival

Swimming Pool
Price does not include
Adventure Fee's Pay directly if Required

Personal expenses

Personal Shopping

Tourist Place Entry if Required
Additional Prices
Extra person (18+): ₹12500
Night life in Goa
 Arsh Global Gateway offers fantastic exciting ' Night life in Goa ' holiday package for all who love to roam and celebrate life after the sunset. With our 'Nightlife In Goa' holiday package you will get to enjoy and explore the nightlife more wonderfully and safely , make your vacation more beautiful and memorable with us.
Beach life at night
When it comes to nightlife , there is no better place than charming beaches to have fun and to celebrate. The sound of waves hitting the shore ,the cool and calm breeze ,cold velvet sand and shining water makes the beach look even more beautiful and live at night. The shacks are decorated with colourful lights and people from Goa and tourists from our country and world enjoy thier weekend and holiday to the fullest by partying and dancing all night in the shacks.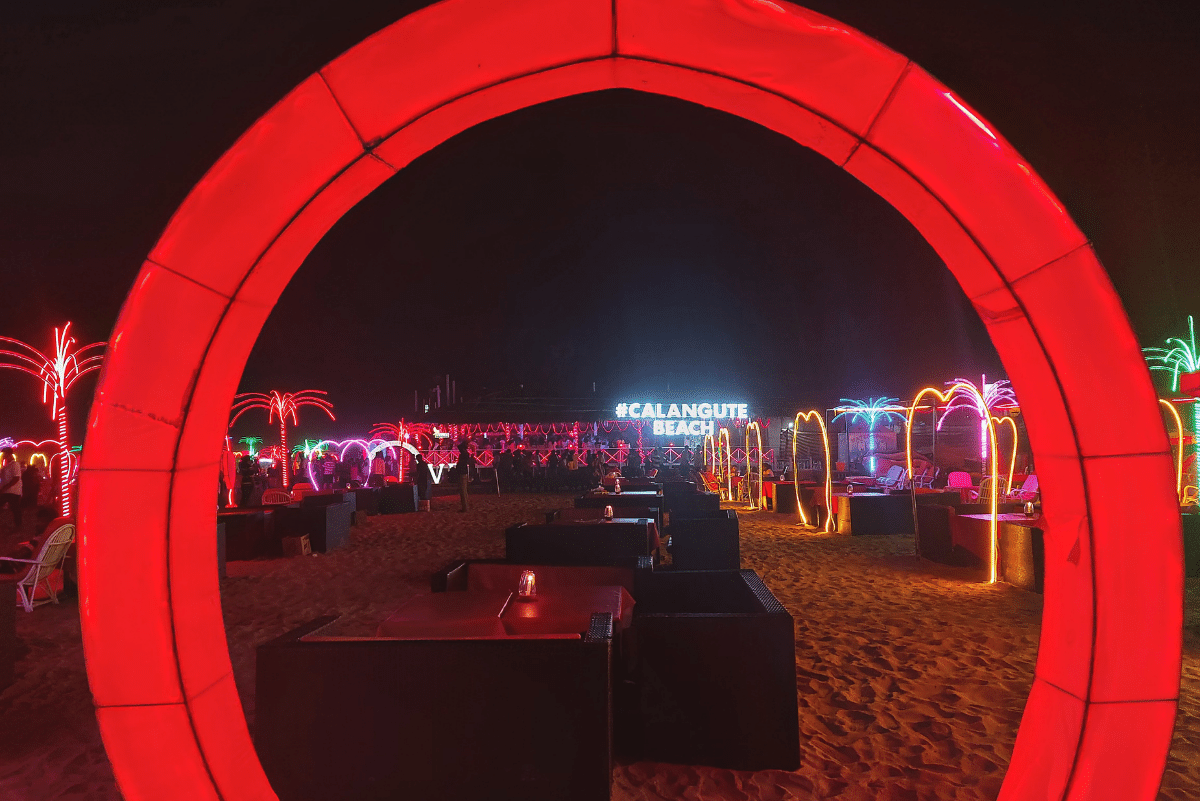 Night club, Night life in Goa
As Goa is considered as the party capital , many people from India and from the other parts of the world come to enjoy and celebrate thier holiday. Winters is the best time to visit Goa's nightclubs for clubbing and partying. The colourful neon lights and loud music will never let your feet to be in one place no matter how shy you are the music will force you to dance and have fun. Some of the famous clubs which are worth visiting and will never disappoint you are Tito's Bar and Club, LPK Waterfront, SinQ Night Club and Club Cabana.
Boat Cruise
Cruising is something that one must always do when visiting Goa, it is a fun activity that every tourist enjoys. The cruise is well maintained and has a great taste of Goan culture, music and tradition. There are snacks and drinks available on cruise , you can enjoy the Goan folk dance performance given by people of Goa. Other music's are also played on request if you want to dance and have fun in the middle of the river.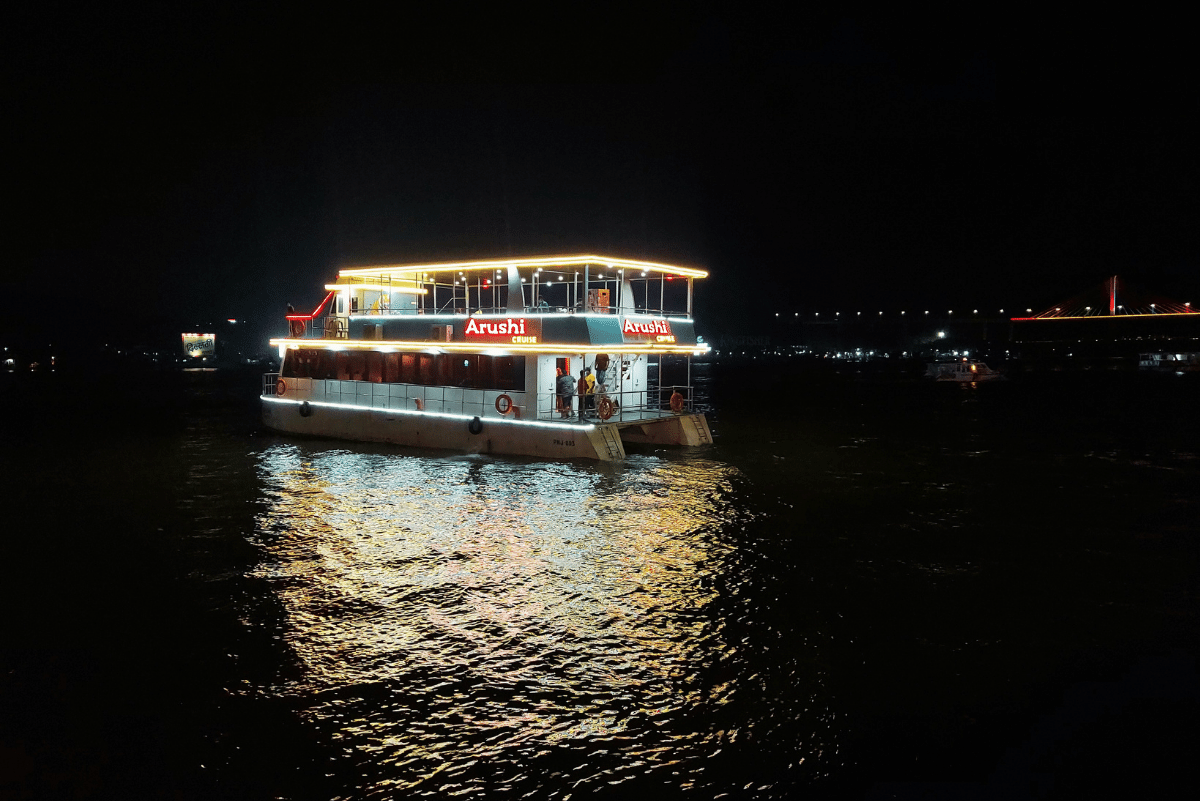 Floating Casino
Casino is a doppleganger of 'Las Vegas' which actually gives you the feeling of 'Las Vegas'. People mostly visit casino at night, the casino looks more attractive at night .The glittery lights and beautiful decorations gives life to the casino at night and attracts many tourists, people come here to explore and also play games, watch live performance of famous celebrities and to dine.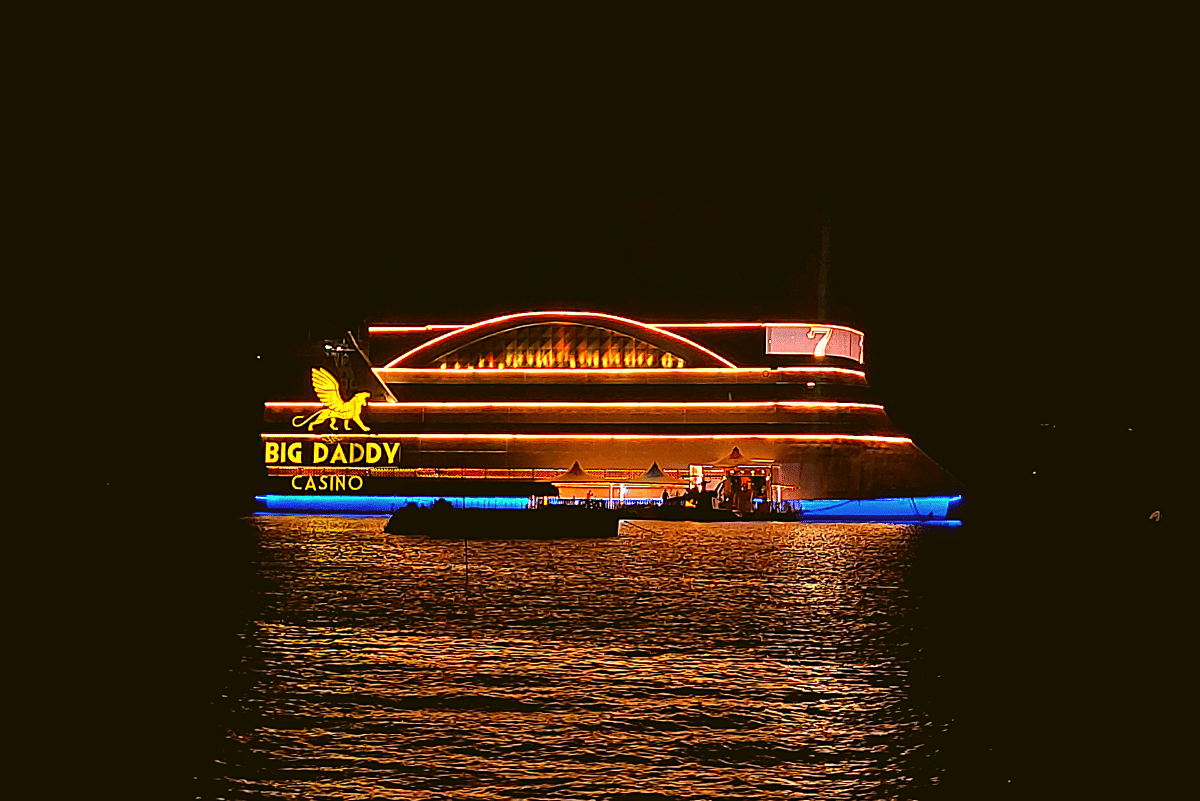 Day 1
Welcome to little bangkok (Goa)
Welcome to Goa
On the arrival day our cab will be ready to pick you up from the airport,and once we reach we will check inn to the hotel and rest in there for a while.In the evening, we will go for a walk on beach and enjoy the cool breeze and the beautiful sunset.After the sunset the beach looks more attractive and beautiful with it's cold sand,refreshing cool breeze and sound of waves,after admiring this beautiful scenery at night we will go to shacks which will be beautifully decorated with colourful lights,there will be drinks and music so that you can have fun and enjoy your day at fullest. After enjoying the every second in shack we will go back to hotel and rest.

Only transfer we provide on arrival day.
Day 2
North goa sightseeing and night club
Today right after the breakfast we will give visit to one of the most famous fort of Goa Aguada fort, this fort is a Portuguese fort built in 17th century along with lighthouse.We will explore this historical place well and take pictures and videos if you want and enjoy the scenic view of this fort, after we have done exploring and clicking pictures we will proceed to Sequerim beach which is located at the lower part of Aguada fort. You can enjoy the beautiful scenery of this beach and click pictures if you want.After visiting this gorgeous beach we will explore the beauty of Calangute beach which is a major tourist attraction here we will enjoy the cool breeze and relax ourselves here for sometime,Calangute beach is famous for street shopping you can shop clothes,jewellries made out of sea shells ,food and so on.. After the shopping we will go to Baga beach to do some exciting water activities,as it is well known for water sport activities.After these exciting activies we will go back to hotel and then in the evening we will proceed to nightclubs and have fun,dance and enjoy every bit,later we will go back to hotel and rest.

Our taxi driver will hand over night club entry passes
Trip time : 12 00pm - 02 00pm 
Day 3
Heritage tour & Casino
Today soon after our breakfast we will go to explore one of the most famous church of Goa Baslica Bom Jesus. This church has the relic of patron saint of Goa,the body is kept in silver casket and displayed in public once in every ten years,we will explore this place quietly as this is a holy place then later we pay visit to the one of the largest church in Asia the St. Cathedral Church,it has a giant bell and it took 80 years to complete this majestic church. We will take pictures outside the church as it has a beautiful backdrop of green tall trees and clean green grass and after sometime we will go for lunch in Mardol restraunt or Ritz Classic restraunt and enjoy the delicious meal.After the lunch we will visit the famous place Dona Paula also known as 'Lover's Paradise' we will explore this beautiful place enjoy the scenic beauty and capture it in your camera. And then later we will go to Panjim Fontainhas Portuguese Colony ,there are Portuguese styled old villas and colourful buildings which is the best place to take pictures,people mostly visit this area to click pictures there also some cafes which serve delicious meals.Later we will go for Boat Cruising which is the most exciting part of the tour here you will get to see Goan folk dance performed by Goans, after the Boat Cruise we will go to Casino
at night and play games ,enjoy the live performance given by the celebrities and enjoy the delicious food. After visiting and enjoying in Casino we will go back to hotel and have a good rest.
Our taxi driver will hand over Boat cruise & Casino entry passes
Trip time : 12 00pm - 02 00pm 
Day 4
Departure From Goa
Today after check-out from the hotel we'll take one hour stop al local market to buy some Local Sweets, Port Wine, Dry Fruits Etc..... then proceed to departure destination.
Now Our Journey start towards Home with Great Memory.
More about this tour
As the sun crawls down the night grabs this little state which is the party capital of India into it's claws, nightlife in Goa is awesome, safe and fun. People from different parts from India and all over the world come here to experience the beautiful nightlife of Goa and visit other famous places. There are many nightclubs here ,some the best and safe nightclubs that our 'Nightlife In Goa Package' would recommend are Titto's Bar and Club, LPK Waterfront, SinQ Night Club and Club Cabana. Apart from nightclubs there are even night markets with colourful lights and lovely restaurants which have delicious meals. With our 'Nightlife In Goa' holiday package you can make you tour more comfortable, special, safe and memorable as we try to provide best service for you and we don't comprise with our services.