Cochin
Cochin is one of the most beautiful places in Kerala which is also known as Kochi or the "Queen of the Arabian sea".Kochi was a very important place for trading in the 14th century. It mostly dealt with the trading of spices. Today, Kochi is a very famous tourist spot, a lot of people from other parts of the country and the world come to spend their holiday in Kochi. Kochi city serves as a home for the stock exchange, and international pepper market and deals with many reputed companies. Besides this Kochi has many institutes.You might want to know more about Cochin.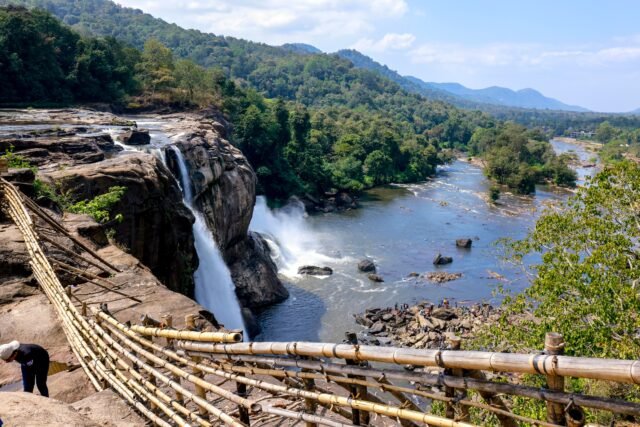 Athirapally Waterfall
Athirapally waterfall is also named "Nigra fall" of India. It is the largest waterfall in Kerala. Athirapally is a beautiful land of forest, rivers and great waterfalls. The waterfalls from the height of 80mts and are close to the forest Sholayar. The view is so fantastic that many Indian Blockbuster films are been shot here. This waterfall is70km away from Kochi. There is a spot made for the visitors so that they can take pictures and videos of the waterfall. You can track here in between the way there are bamboo benches so that you can rest. This place is perfect for people who love to admire the beauty of nature.
 Kathakali Center
Kathakali Center in Kochi was founded in the year 1990. The aim was to spread the traditional art form of Kerala everywhere, to discover the new talent of the people, and train the existing performers well with discipline and dedication. Kathakali is a combination of five things, that are literature, music, paintings, dance, and acting. These five things are combined and put together in the form of dance. You can learn this dance here too directly from the experts only if you are eager to learn.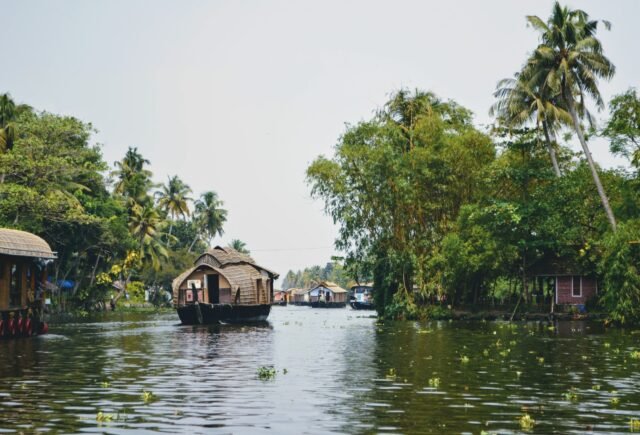 Alleppey
Alappuzha now known as Alleppey is gifted with the huge beauty of nature. The gifted city of Kochi has been the centerpiece of Kerala's tourism close to Alleppey there's a place called Kuttanad also known as the "Granary of Kerala".Farming is done below the sea in Kuttanad. Alleppey is very popular for its beautiful houseboats and backwaters in Kerala as it is home to many houseboats the combination of beautiful nature and peaceful backwaters stands as one of the top most visited cities in Kerala.