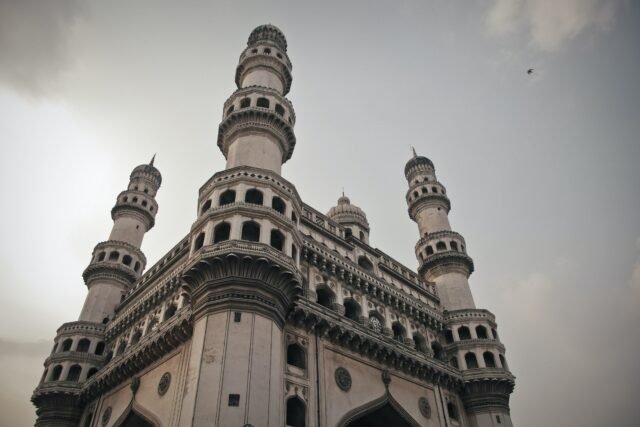 Sunrise is the best time to view Charminar: _Dinesh Siddhartha
Charminar
"Charminar" is Hyderabad's popular landmark it is the glory of attention monument and mosque that gives a throwback to Indo-Islamic architecture. This alluring construction in Hyderabad is made of granite and limestone. It is a 56mtr high ornate minaret with double balconies. There are stairs in the monument that leads to the open-air mosque on the second level of the monument the entrance of the Charminar has a beautiful panoramic view. Know more about the house of this magnificent monument,Hyderabad.

Hussain Sagar
"Hussain Sagar" is an artificial heart shape lake located in central Hyderabad. It is one of the largest artificial lakes in Asia. the lake was built for irrigation and drinking water purpose. the lake has a marvelous peaceful statue of Lord Budhha which is made of white granite and is six meters tall. The are many watersport activities you can enjoy here like Boating, Sailing Yachting, Speed Boat, Motor Boats, and so on. there are even parks and temples situated near the lake which are worth visiting in Hyderabad.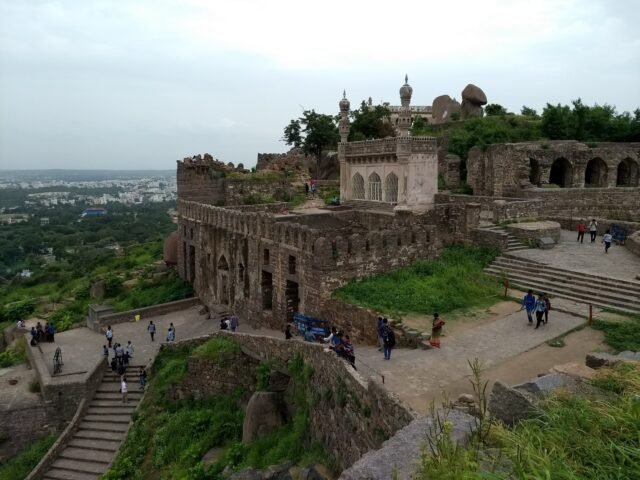 Golconda Fort
"Golconda Fort" was known as Mankal. this fort is one of the most impressive fort built in the 13th century. it is a historic fortress and has four District fort surrounded by 10km long wall. Golconda was popular large diamond trade center. it is sad that there is a secrete underground tunnel in the fort which passes from darbar hall to foot of the hills. this place was the most strongest and powerful Muslim sultanas in the region. Golconda fort is one of the magnificent fort and tourist attraction in Hyderabad.You might wish to know more about this amazing fort.