GOA TOUR PACKAGE FOR UNMARRIED COUPLE
Goa Tour Package For Unmarried Couple In some places in India it is illegal for unmarried couple to stay in hotel together or live together , but according to Indian law nobody has the right to ask you about your marriage documentation as India is democratic country and our Indian constitution believes in giving freedom and live our life the way we want to.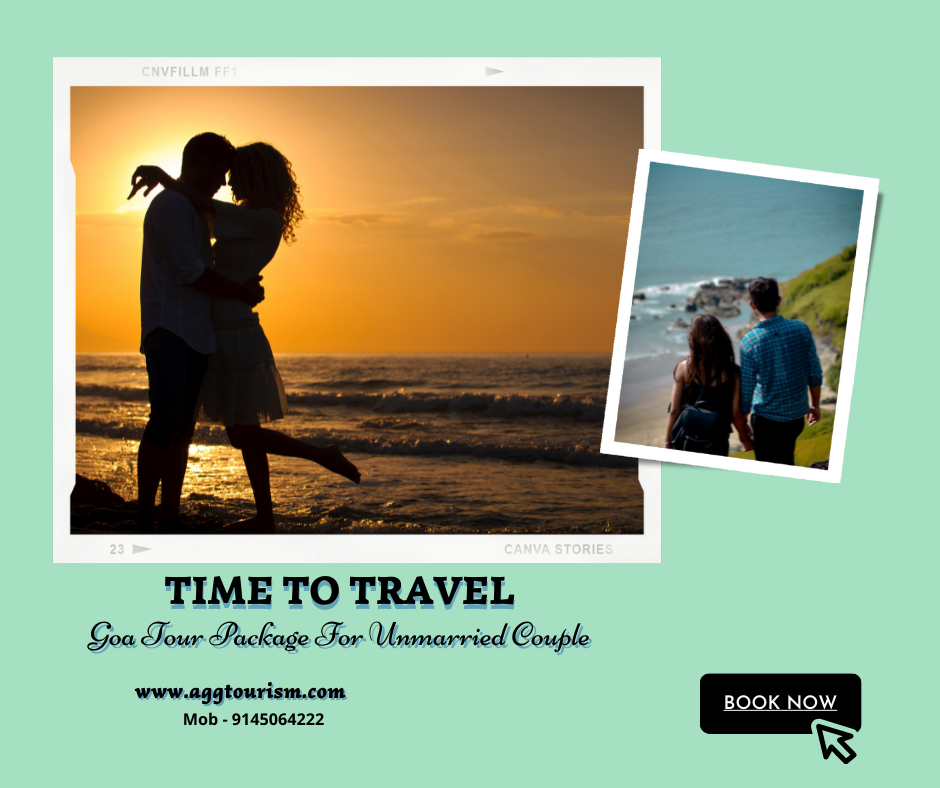 If you are planning a trip to Goa and still feel it is unsafe for unmarried couple to live together in a hotel in Goa, you are wrong because Arsh Global Gateway is here with our new Goa Tour Package For Unmarried Couple, Goa is very safe for unmarried couple and it is none of anybody's business to know if you're married or not all you need to do is provide them valid ID proof and both of you should be above 18 , so you don't have to worried your identity won't be disclosed to anyone like Name, Contact Number, Email, Address and reference and your safety is our responsibility.
Most important thing that means alot to us is your trust, we value your trust as we will make sure that you are feeling safe and comfortable. In this package you will get well-appointed rooms near beach side ,3 star resort with daily complimentary Breakfast. Planning a trip is always exciting and happy with your beloved one doesn't matter whom you are traveling with, especially when you are planning a lovely vacation with your partner you are in love with to whom you can't call your 'husband' or 'wife' even though it's exciting you will still have doubts and little worried, so do not worry you can clear your doubts with Arsh Global Gateway and we will clear all your doubts without judging and disclosing your information. we will help you out so that you have a safe and wonderful vacation. One thing always keep in mind that you must always carry an ID as It is really important to know the age and other information of a person.
Goa is the place to spend your holiday it is safe and you need not to worry about anything as the people are very hospitable if you need a better service to feel comfortable and safe especially if you are unmarried ,without worrying do contact Arsh Global Gateway so that you can enjoy your holiday and make it memorable .
Contact Details:
Mail – admin@aggtourism.com
Phone No. – 9145064222