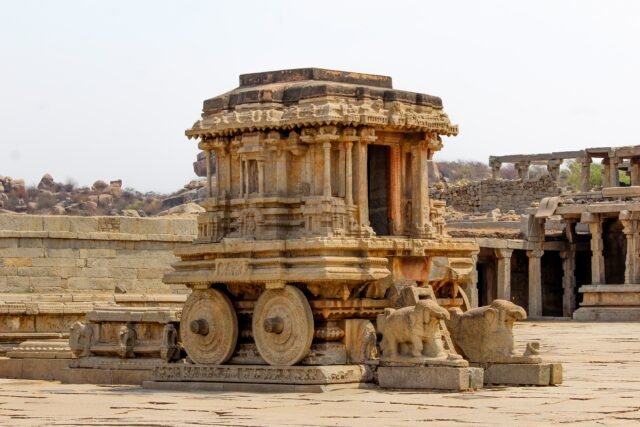 Stone Chariot of Hampi
The first thing that comes to our mind is this iconic Stone Chariot when we think of Hampi.The Chariot is a shrine dedicated to Garuda, which you see inside the complex of Vijaya Vittala temple. There was a huge sculpture of Garuda sitting on the chariot, but now it's a ruin.Among the three famous chariots in India,One in Konark and another one in Mahabalipuram ,Hampi gains great popularity.Stone Chariot of Hampi is designated as .The chariot is acknowledged so much that the Government of India printed the chariot in 50 Rupee Note.Study about this magnificent Chariot and its home.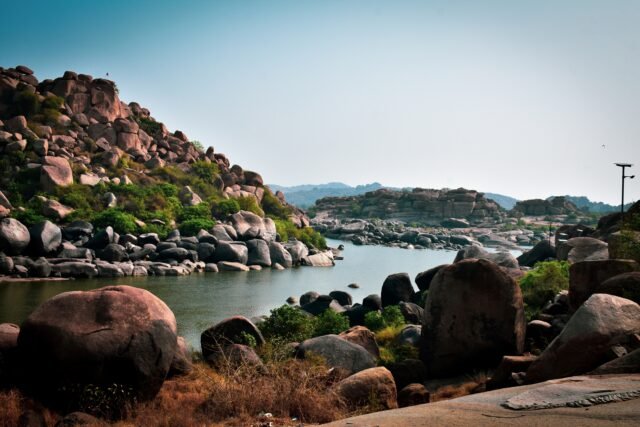 Tungabhadra River
Tungabhadra river is consider as a Holy river and as well as sacred river located at Hampi. is the combination of two river Tunga and Bhadra. This river know as life line of the people for irrigation. ancient time this river was called pampa there are many idol and shrine on the bank of the river. you can see the temple elephant coming here every morning to bath, people allowed to throw water on elephants. You can goa for boating but swimming not allow to river due to dangerous under currents.Get your hands more on this river.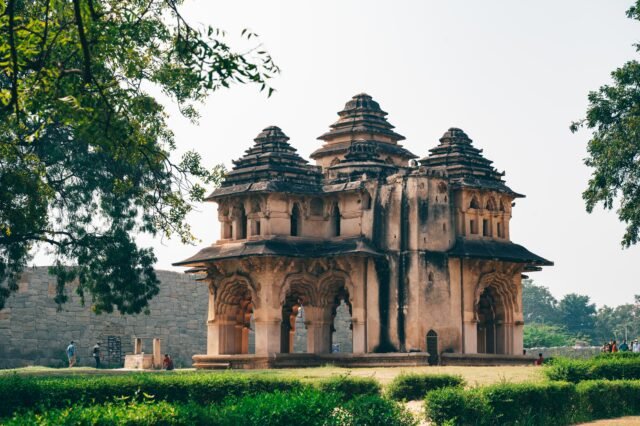 Lotus Mahal Hampi
"Lotus Mahal" In Beautiful Palace that is uniquely identified by its looks, which has Lotus like structure. Lotus Mahal is also called kamal or Chitragani Mahal. The balcony of tis palace looks like open Lotus. There are around 24 pillars present to support the windows of the balcony of the palace. There are beautiful Carving of see futures at birds on pillars and the walls of the palace. Area are surrounded many trees and the are is cool. When the Mahal is lit in the evening it gives the wonderful view.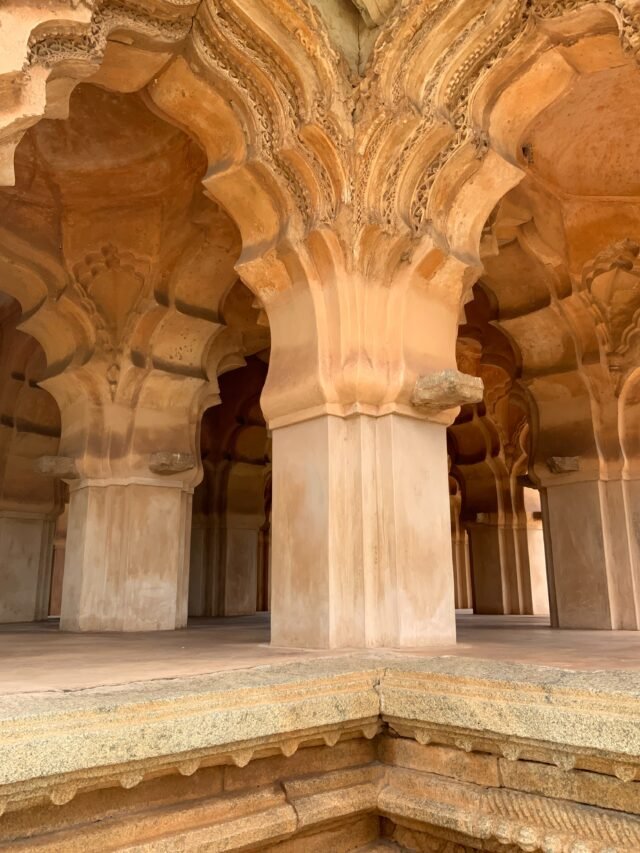 Elephant Stable
"Elephant Stable" is a fascinating structure in Hampi, that was built to give shelter for the royal elephant of the Vijaynagara empire in 15th Century. The stable is a long rectangular shaped building, it has high ceilings and huge eleven domed chambers in a row.Two elephants were kept in one chamber at a time. it has a large arc opening. there is a small doorway between the arches of the wall . there is also a small opening in every chambers. the elephant keep us used this opening to enter and to exit the chamber.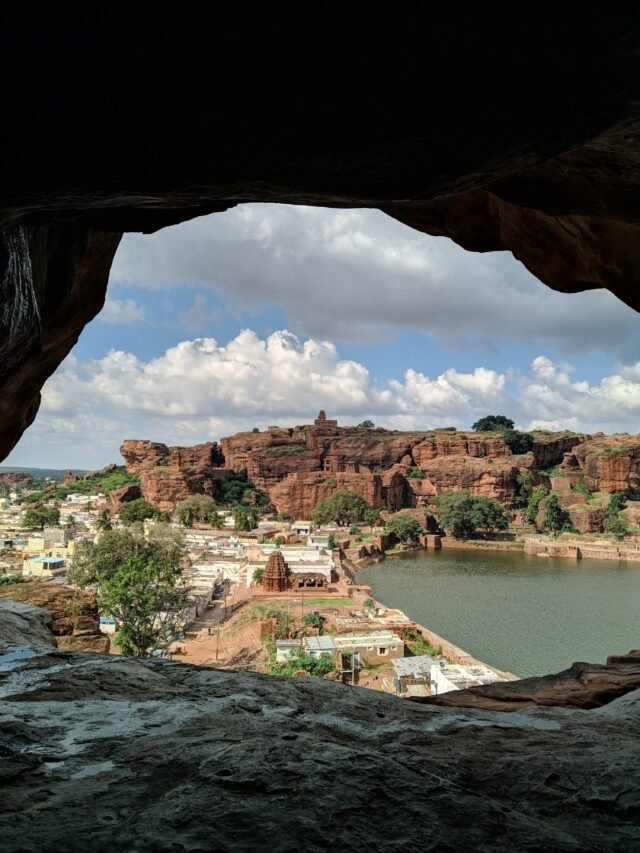 Badami
"Badami" is Located in the district of Uttar Kannada, it is also known as Vatapi. This place is very much famous for its cave temple that are cutouts of the red sand stone which surround lake Aagstya. There are 4 cave temples here. The first temple is dedicated Natayraja, 2nd Temple and the 3rd temple dedicated to Lord Vishnu and the 4th temple is dedicated to lord Mahavira the founder of Jainism.These are not just the couple of attractions but there are more in Hampi.